Catch This Deal On Bose SoundLink Revolve & SoundLink Micro Portable Speakers
Bose SoundLink Revolve Plus
One of the great things about Bluetooth technology is that it allows you to easily pair multiple speakers for bigger and more resounding stereo sound. Many Bluetooth speakers have pairing features, but few push the tech to its fullest capability. The Bose SoundLink Revolve Plus not only has great sound but also has the modes and pairing features to make it a great Bluetooth speaker option.The Revolve Plus looks like a cylidrical lantern, with a solidly-built aluminum body and non-slip rubber on the base. The cloth handle is a nice feature for portability. There is also a universal mount on the underside for use with a tripod. Control buttons are located along the top of the unit. The Revolve Plus has an IPX4 water-resistant rating. Battery life is a respectable 16 hours of playtime. Connectivity is where the Revolve Plus shines. With the excellent Bose app, this Bluetooth speaker is easily connected with other speakers with great features like Party Mode for multiple speakers and Stereo Mode which allows you to set up left and right channel playback. Sound quality from the Revolve Plus is excellent, highlighted by a richly defined bass depth that doesn't distort at high volume levels.The Bose SoundLink Revolve Plus is a Bluetooth speaker that plays well with others. It not only produces excellent, bass-rich sound, but it also takes full advantage of Bluetooth technology. The Revolve Plus is a strong member of the listing of the best bass Bluetooth speakers.
Are you looking to purchase the top-rated Bose SoundLink portable speakers? Here's your chance to pick up the models at a discount today. The Bose SoundLink Micro came out in 2017, while the SoundLink Revolve (Series II) hit the market in 2021. Although the speakers have been available for a while, they still offer the best features at their price, which is why they are among the most popular portable speakers.
The Bose SoundLink Revolve (Series II) offers loud, 360-degree sound. The Bluetooth device can last up to 13 hours on one charge. Further, the speaker has an IP 55 water and dust resistance rating, making it durable. With all these features, the device regularly costs $219.00; however, thanks to an ongoing deal on Amazon, interested buyers can get it for $179.00. The more advanced Bose SoundLink Revolve+ is also on sale for an incredible 24 percent off, bringing it down to $249 from $329.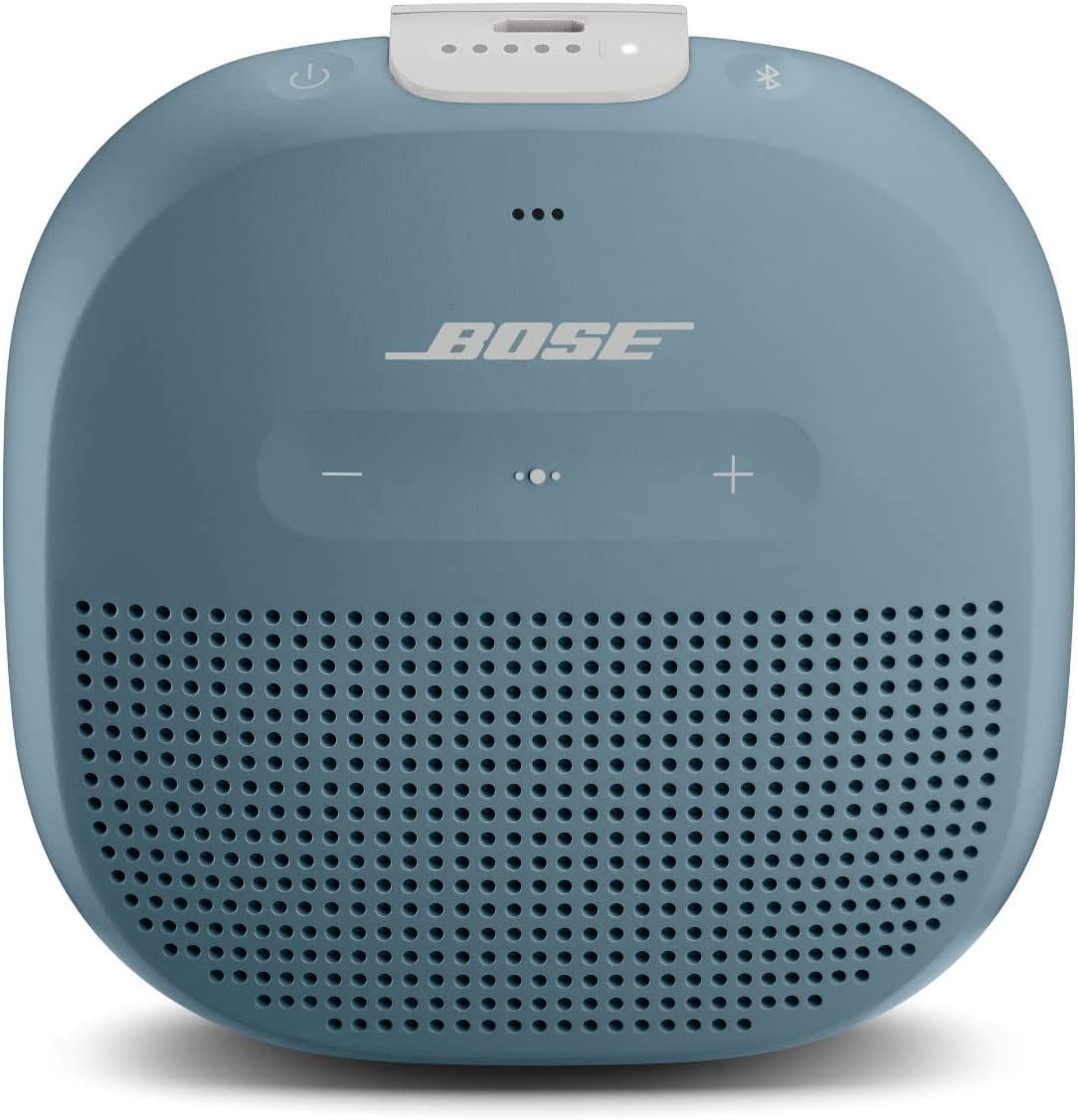 Bose SoundLink Micro, Portable Outdoor Speaker
The Bose SoundLink Micro is a perfect combination of sound, durability, and style. It offers a compact chassis with a driver that produces a loud sound. Buyers get playback control buttons on the front, with a strap that helps carry the speaker around. Regarding battery life, the speaker lasts for up to six hours. The SoundLink Micro is available in four colors, so every buyer can choose and get their favorite finish.
Related: You Can Get Bose QuietComfort Earbuds 2 For $50 Off Right Now
Get The Bose SoundLink Revolve At $40 Off Today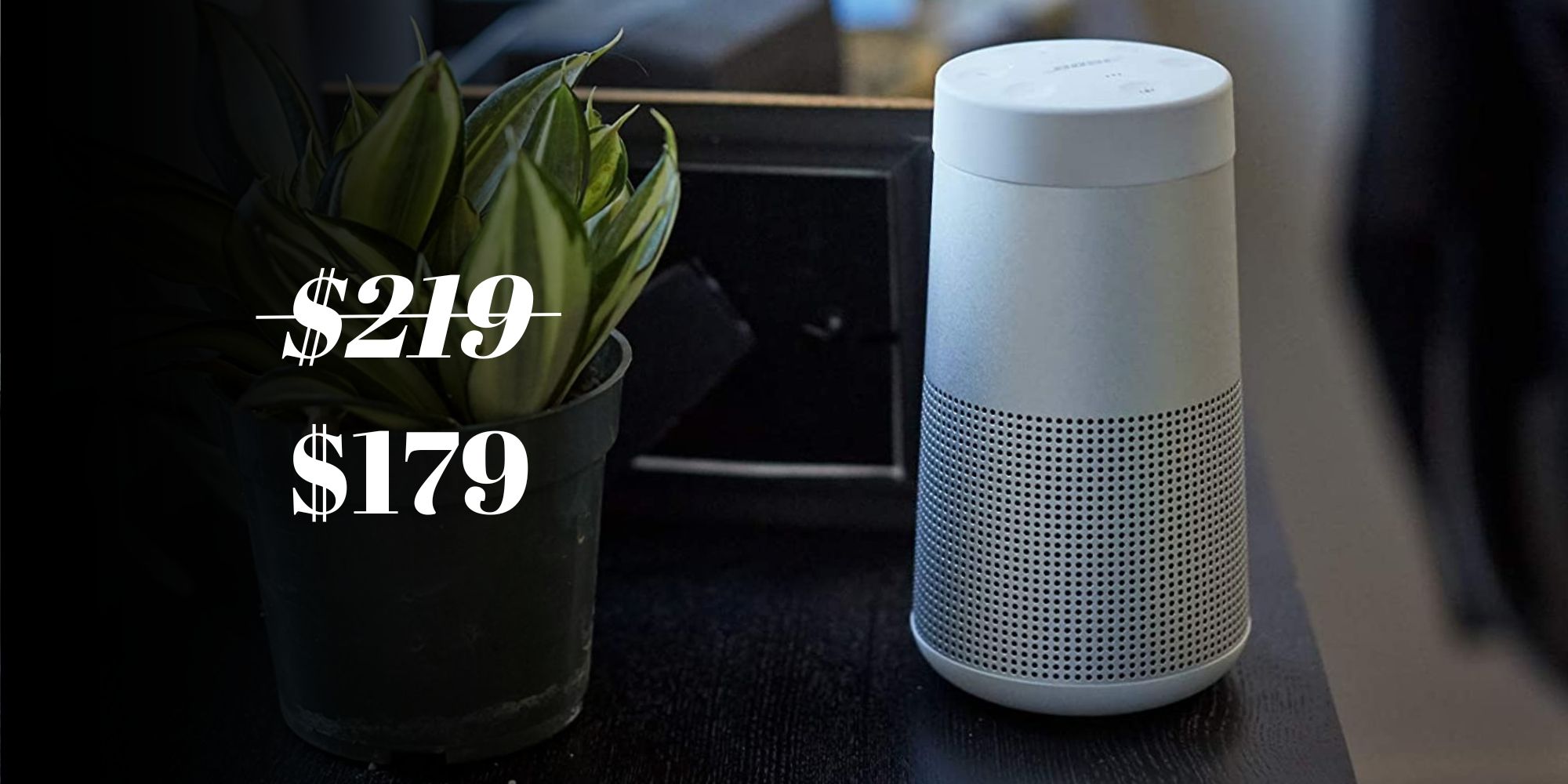 The Bluetooth speaker also doubles as a speakerphone during calls as it has a microphone, can accept voice commands via the default voice assistant on buyers' phones, and supports Bose's SimpleSync technology that lets it connect to other compatible speakers by the company. The speaker is ideal for placing in the living room, large bedrooms, or beside a pool. The offer price of $179.00 applies to both the Black and White color options available on Amazon.
Bose SoundLink Revolve On Amazon
Those interested in getting a portable yet capable Bluetooth speaker can pick up the Bose SoundLink Micro at $99.00, down from the original price of $119.00, a 17 percent discount. The speaker has more than 39,000 ratings on the e-commerce platform, with an average rating of 4.8 stars. Those interested should act fast as the product might run out of stock soon. The offer applies to all device colors, including Black, Blue, Midnight Blue, and White.
Moreover, the Bluetooth speaker is louder than other models in this price range. Bose SoundLink Micro has a compact, rubberized chassis that makes it rugged. The device has a water and dust resistance rating of IP67, which means it can survive accidental drops in the pool or frequent splashes of water. Regarding battery life, the Bose SoundLink Micro offers up to six hours of listening time on a charge. It also supports SimpleSync technology.
Bose SoundLink Micro On Amazon